Environmental and Social Standards
VestGuard strives to reduce the potentially harmful effects that its operations could have on the local and global environment and is committed to reducing them. As a responsible company, we are committed to ensuring that environmental management is a key priority. We are mindful of our impact on the environment and set targets for ongoing improvement. We encourage the adoption of similar principles by our suppliers. VestGuard is in the process of being ISO14001 accredited implementing processes that help to identify and minimise our companies impact on the environment.
Raw materials
We ensure that all materials used in our in-house manufacturing processes, is manufactured or sourced from sustainable and managed sources where possible. Using plotting systems to carefully calculate the most efficient use of all materials to minimise excess, and laser cutting technology that ensures maximum accuracy during the cutting process VestGuard prevents unnecessary wastage. Where surplus does exist, it is sent for re-purposing in other industries to reinforce roads, buildings, and other infrastructure.
Waste Reduction and Disposal
Through efficient management, all material wastage is kept to a minimum. With detailed consideration at the planning stage, material requirements are strictly controlled and opportunities for the recycling of any wastage generated are actioned. Through various means, VestGuard achieves between 90-95% recycling rate of all wastage created by the company. The effective recycling of wastage, along with recycling of all paper and cardboard waste, has virtually removed our need to resort to landfill.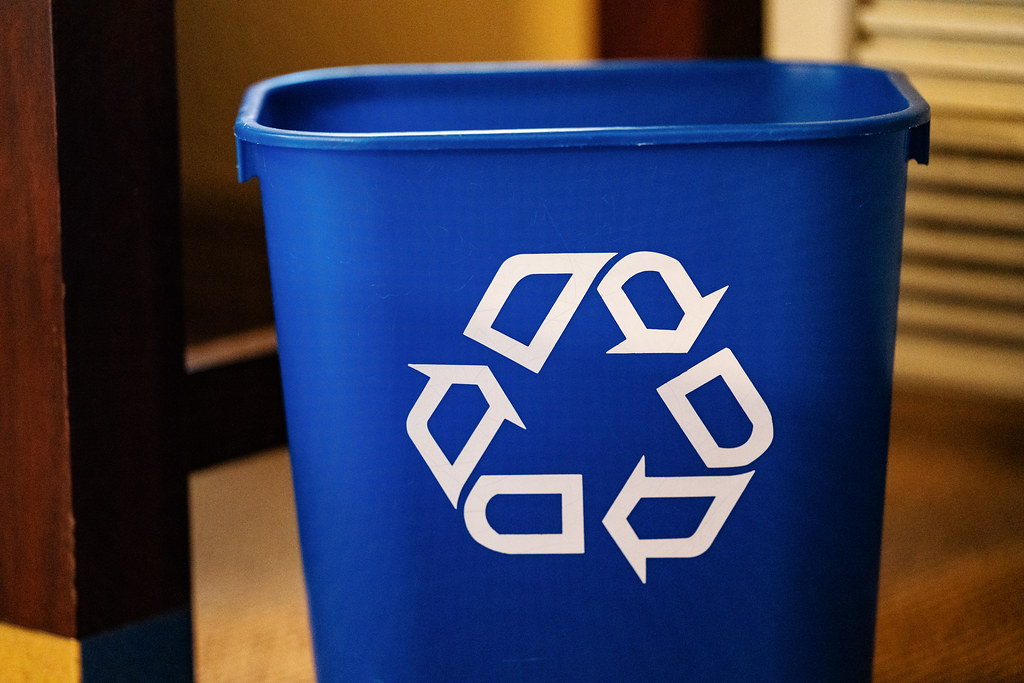 Emission Control
VestGuard ensures all machinery is maintained effectively and our manufacturing produces low emissions during production. Regular and strict monitoring of emissions ensures that we maintain levels of control. Our continued utilisation of a regularly reviewed Environmental Management System ensures best practices are maintained, to help minimise the environmental impact. Company vehicles have been replaced with electric alternatives and where possible operate our business from site through telephone and video meetings to minimise emissions.
See how our couriers are taking steps to reduce their carbon footprint
DPD UK | Clean, Green Delivery
Packaging
Suppliers packaging is re-used wherever possible. Any packaging which cannot be reused is sent to a licensed local recycling plant. Our goods are packaged for transit with a combination of plastic and cardboard. This ensures sufficient protection during transport and is also re-used packaging from material suppliers which helps to minimise the need to purchase additional plastic and cardboard.
Green and Social VestGuard Projects
VestGuard historically has planted over a thousand trees to help offset our carbon footprint. There are intentions to repeat this project and support with further planting days and hopefully raise awareness at the same time.
Where possible, we now operate a paperless system, reducing our demand on natural resources. Invoices, promotional material and data sheets for our products are no longer produced in paper format and supplied online for customers to download and review.
As lighting in our facility comes to the end of its lifecycle, we modify to the latest LED energy saving models.
Our ballistic raw material suppliers are currently working on a sustainability focused pilot program with an aim to move to a greener, renewable material within the ballistic packs, improving the environmental impact of the production process. This program will reduce the CO2 footprint by producing the fabric from a bio-based material.
Our manufacturing plans are laid out in the most cost-efficient manner which utilizes the highest percentage of materials as possible, ensuring the waste product is minimized.
Any ballistic waste material is collected and supplied to a recycling facility who reuse the materials in a number of different industries including the production of car tyres, airfreight containers, and strengthening of infrastructure.
Where possible, we reuse any transport boxes we receive to minimise the waste produced.
Our courier packaging is made from 80% reclaimed material and 100% recyclable
Any used printer cartridges are recycled and also help raise money for "Action for Sick Children" charity
Any waste materials produced by VestGuard is collected with an aim to recycle 100% of the waste so it does not reach landfill. 2022 monthly achievement is 93% recycled.
VestGuard has recently replaced all company vehicles with electric models to be less dependent on fossil fuels.
We support a cycle to work program for all staff to minimize our teams carbon footprint travelling to and from work.
We offer all staff a paid day off to volunteer in the community.
We support a recycling program for all body armour, helmets and ballistic plates. Where possible this equipment is repurposed into other non-ballistic applications. For example, some ballistic helmets are repurposed into lighting and plant pots, supplying as a non-ballistic quirky decorative solution with all profits from the ideas donated to various charities.
As part of VestGuards continued commitment to helping local programs like the manufacture of scrubs which we donated free of charge to Colchester and Ipswich hospitals during the covid pandemic, we will explore local community projects where the company and team can donate material and time to make lives in the community better. In the past the Managing Director has purchased kits including tents and blankets for the homeless and elderly to hand out on Christmas day, this is a project which the team could donate their time to produce these items in house.
VestGuard already supply demining equipment on a Not-for-Profit basis to protect the lives of these hard-working volunteers who tirelessly risk their lives to rid the world of mines. We are exploring how we can expand our charitable work and take it one step further by sub-contracting out sewing to local and national programs which teach socially excluded people valuable skills to help them gain experience and hopefully on the right path towards a job.
VestGuard have in the past donated body armour to projects which are close to our hearts and when Colchester Zoo, a company within our local community contacted us for support protecting anti-poachers in South Africa, VestGuard was passionate to support with body armour and helmets to protect the people and animals under threat.
Other past projects include:
Donation of £50,000 worth of stock to various mine action groups
Set and donated 100 sewing machines to war widows in Kabul
Members of the VestGuard team have littler picked over 209 bags of litter.
Members of the VestGuard team have gorilla gardening and revamped areas of social deprivation.
Provided emergency accommodation for people kicked out of their homes.
Supported the Rory Peck Trust, the charitable foundation of the worshipful company of security professionals